Summary
Are you looking for the best shopping experience near Chennai Airport? Don't worry; you are looking in the right place. Let's explore the best tips and places for an amazing shopping experience near Chennai Airport. This blog highlights the top 10 tips for making shopping near chennai airport more fun and wise.
Introduction
If you are from the south side of Chennai, such as Tambaram, Chrompet, or Meenampakkam, shopping at Aerohub Mall will be your perfect destination. You can purchase a wide range of lifestyle products. Fulfil all your shopping desires with the best shopping experience in Aerohub.
Nested within Chennai Airport is Chennai's latest and best Aerohub mall. Cherish your shopping experience with the top brands located within the mall, confined within the gates of the Chennai Airport. From traditional ethnic wear to swag and peppy jeans, we have covered all your styles.
Get ready to experience the best tips for shopping near Chennai Airport!
10 Tips for Shopping Near Chennai Airport
The Aerohub, the idle shopping destination for people near Chennai Airport, is nestled within the heart of the CBD and seamlessly accessible by all major transportation options.
Here are the top 10 tips for shopping near chennai airport in Aerohub Mall
Lifestyle
Men's Fashion
Women's Fashion
Electronics
Kids
Cosmetics
Footwear
Accessories
Decors
1 Lifestyle
You can get the best quality apparel in Aerohub. Remember, if you're wearing a loose or flowy top, consider pairing it with fitted bottoms and vice versa. Similarly, if you're wearing a statement piece, like a bold pattern or accessory, keep the rest of your outfit more understated to let that piece shine.
A well-known apparel and lifestyle company in India, Reliance Trends provides various stylish and reasonably priced solutions for men, women, and children. The business provides a wide range of apparel alternatives, including ethnic dress, western wear, athletics, and loungewear. The store is located on the first floor of Aerohub.
2 Men's Fashion
When it comes to men's fashion, the colour of your attire contributes more than your style; stick with the basics. A well-fitting white dress shirt, a navy blazer, a pair of dark jeans, and versatile shoes like brown leather loafers or white sneakers can be mixed and matched to create a variety of stylish looks.
John Players is a famous men's clothing brand. It provides a wide selection of shirts, T-shirts, trousers, and jackets. John Players is your go-to brand if you are looking for the best formal and casual wear. It also offers men's accessories such as ties, belts, and shoes. It is located on the first floor of Aerohub
3 Women's Fashion
The key factor in women's fashion is to understand your body's silhouette and dress to flatter it. Understanding your body shape can guide you in choosing clothes that accentuate your best features. Whether you have an hourglass, pear, apple, or rectangular body shape, some styles can highlight your strengths.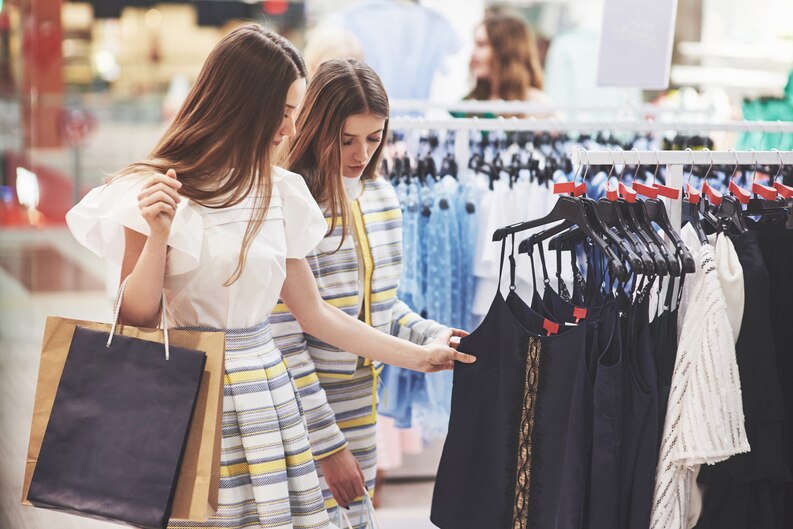 Go Colors is one of the best women's premium brands that offers Leggings, jeggings, palazzos, and other casual yet fashionable clothing alternatives. You can get the best apparel with the latest style and high comfort. Go Colors is located on the second floor of the Aerohub Mall.
4 Electronics
The most valuable tip when purchasing electronic devices or appliances is to consider factors like warranty, return policy, and customer service reputation. It's also a good idea to understand the product's technical specifications if you're looking for specific features or capabilities.
Acer offers a range of innovative technology products and services, including laptops, desktops, monitors, and more. You can explore the latest products and get assistance from friendly sales representatives. You can also get after-sales support from Acer. It is located on the second floor of the mall.
5 Kids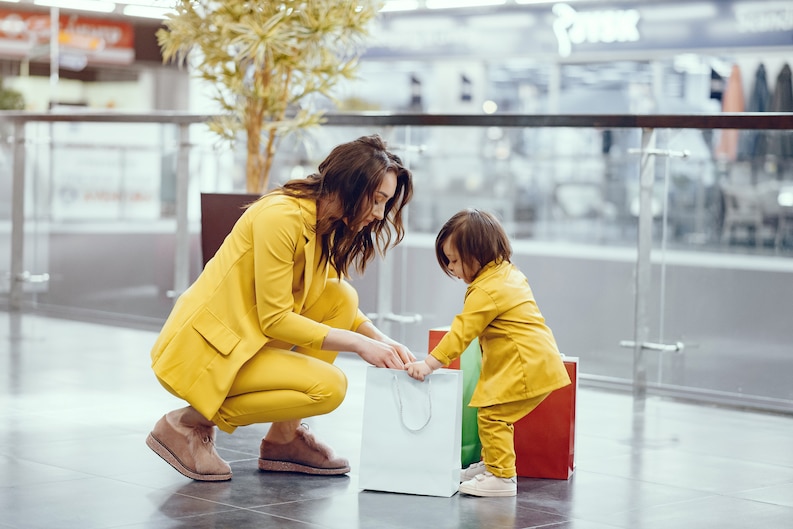 Children grow quickly, and what fits them perfectly today might be too small in just a few months. To get the most out of your purchases, consider buying clothes in a size slightly larger than their current size. This gives them room to grow into the clothing, extending the lifespan of the items.
You can find a wide variety of kids' dresses at Pantaloons. They provide baby outfits with fashion and comfort. It offers a wide range of quality apparel for ladies and kids. In addition, the brand also provides accessories, fragrances, and home decor products to cater to your expectations. You can find Pantaloons on the ground floor of Aerohub
6 Cosmetics
When selecting cosmetics, understanding your skin type (dry, oily, combination, or sensitive) is crucial. Different products are formulated to work best with specific skin types.
Sugar Cosmetics can offer a wide range of makeup products, including lipsticks, eyeliners, kajal, mascaras, foundations, and more. It is known for its bold and vibrant colours, which are perfect for creating dramatic looks.
Sugar Cosmetics provides makeup tools and accessories like makeup brushes, sponges, and purses in addition to its makeup products. You can find Sugar Cosmetics on the ground floor of Aerohub Mall
7 Footwear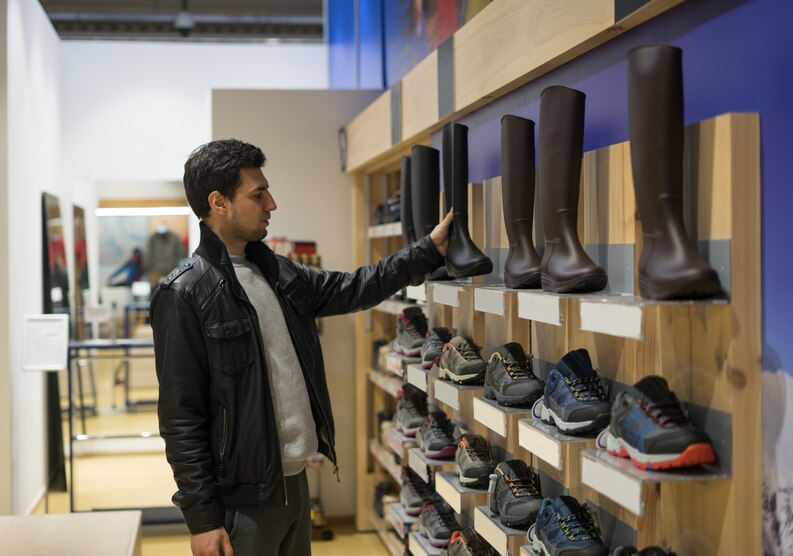 Always try shoes on both feet and walk around to ensure they fit well and don't cause any discomfort. Take into account the occasions you'll be wearing the shoes for and invest in pairs that can be worn on both professional and casual occasions.
Skechers is a famous footwear brand that offers premium, fashionable shoes for ladies, men, and kids. You can shop the latest Skechers shoes that come in all sizes and have unique features. If you want to buy the best sports shoes, Skechers is the right place to shop. It is located on the first floor of the Aerohub.
8 Accessories
Sunglasses accessories can improve your experience wearing them, so ensure to keep them in good shape. Begin with a durable sunglass case to shield them from scratches and damage when not in use.
Ray-Ban offers fashionable, premium sunglasses and prescription eyeglasses. You can enjoy a satisfying shopping experience at the Ray-Ban showroom, which features a wide selection of glasses, including renowned models like the Aviator, Wayfarer, and Clubmaster. It is located on the ground floor of Aerohub Mall.
9 Decor
Whether you're aiming for a cosy farmhouse aesthetic, a sleek modern look, or something eclectic and unique, having a vision will guide your choices. Consider the existing colour palette of your home and opt for decor that complements or enhances those tones—Prioritise quality over quantity.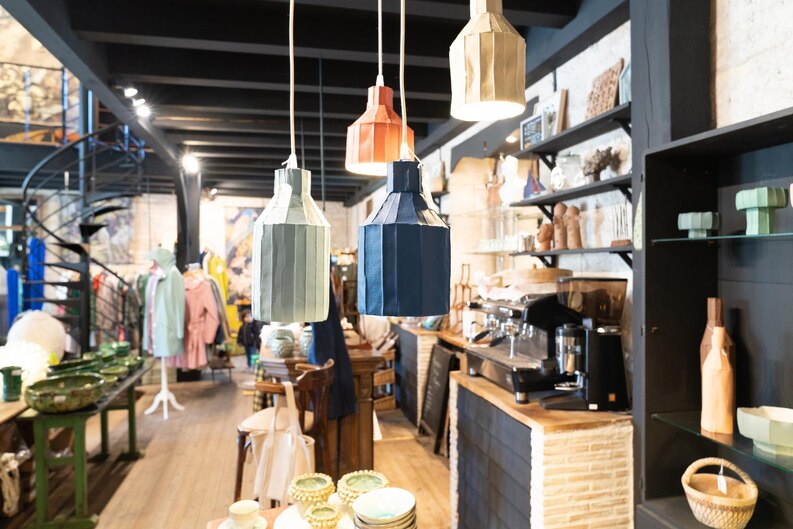 FabIndia is a popular retail destination that sells various handcrafted goods, such as accessories, home decor, and clothing. You can get a distinctive shopping experience at FabIndia. It features a wide selection of both traditional and modern products. You can find FabIndia on the second floor of Aerohub Mall.
10 Desserts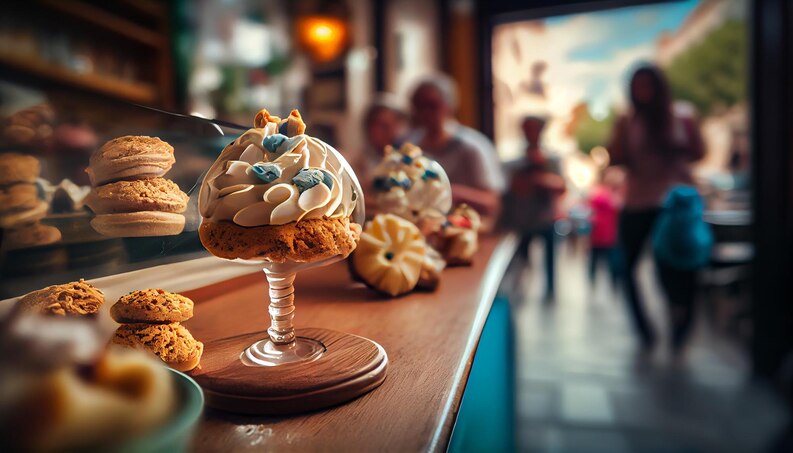 When you buy an extra set of desserts, always think about the portions and flavours during shopping. Make sure you get the flavours that suit all your moods so that you can enjoy them later.
Dessert Works is a one-stop destination for all your delicious and fun treats! Whether you are a kid or a kid-at-heart, you can satisfy your sweet cravings at Dessert Works with various ice cream, desserts, and shake choices. With a variety of frozen treats and thick blends, you name it, and they will make it for you! You can find Dessert Works on the third floor of Aerohub.
Did you know? Aerohub Mall is situated at Meenambakkam, near Chennai International Airport, with more than 2.5 lakh square feet of premium space so that you can experience luxury and excitement.
Grab Your Branded Clothes Near Chennai Airport at Aerohub Mall.
Located near Chennai Airport, Aerohub Mall is a haven for shopping enthusiasts seeking a valuable, fun experience. Step into the largest mall that caters to all your needs in one place.
With lots of Indian and Western fashion brands, this place is definitely your dream shopping destination. You can buy a wide range of clothes and accessories that match your elite preferences. Aerohub Mall is one of the best places to make all your shopping purchases in Chennai.
You will feel extremely fortunate if you live nearer to Chennai International Airport. Wait! There is more; Aerohub Mall goes beyond shopping by offering a classy PVR movie theatre experience where you can unwind and enjoy the latest blockbusters.
So, next time you shop near Chennai Airport, choose Aerohub for a fun experience!
Shop For Branded Clothes Near Chennai Airport
Chennai is a city of opportunities and excitement. You can find all kinds of people here, from people who choose pocket-friendly shopping to people who prefer luxury shopping. Aerohub is one of many destinations that cater to all types of people and their needs.
With the new Aerohub Mall near Chennai Airport, weekend shopping in Chennai has become more accessible, convenient, and fun!
FAQ
1. How many shopping brands are there in Aerohub?
There are more than 20+ fashion brands in Aerohub, and the count is set to be on the rise. You can shop all kinds of lifestyle products and accessories at Aerohub Mall.
2. What is the best way to reach Aerohub?
You can reach Aerohub Mall by any means. They have 2500+ car packing facilities. However, the best way to reach Aerohub is through the metro or suburban trains if you are coming from a long distance.
3. What are some popular brands for women's fashion?
Here are some popular brands for women's fashion
Aurelia
BIBA
Go Colors
W for Women
4. What are some popular brands for men's fashion?
Here are some popular brands for men's fashion
John Players
Lee Cooper
Adidas
5. Does Aerohub have a food court?
The Aerohub Mall has a splendid food court for your cravings.
They have the following brands.
WOW momo
A2B
Starbucks
Kobe Sizzlers
Pizzahut
Subway
Recently, Burger King and Popeyes have also opened outlets in Aerohub.