Short Summary
As the seasons shift, so do the trends that grace the vibrant streets of Chennai. Chennai is an intertwined world of seamless fashion and heritage. It's time to explore the ground beneath our feet and dive into the must-have footwear trends that are igniting excitement across the city.
This blog explores 7 footwear trends in Chennai that redefine fashion and style with elegance and comfort
Introduction
The vibrant city of Chennai is known for its rich cultural heritage, bustling markets, and, of course, its scintillating fashion scene. We must update our wardrobes as we enter a new season and try the latest fashions. And what better way to start than with footwear? From traditional classics to contemporary styles, Chennai has it all.
As we gear up for a new phase of festivities and gatherings, it's the perfect time to explore the footwear trends that are taking the city by storm
Get ready to shop the best 7 footwear trends in Chennai this season
7 footwear trends in Chennai.
When it comes to shopping and the latest trends, Aerohub Mall is your idle shopping destination. Nested within the confines of the international Chennai Airport, you can shop all the latest Indian and international trends here. You can easily visit Aerohub through all major transportation options.
Here are the top 7 footwear trends in Chennai that give you the best shopping experience
Party Shoes
Leather Boots
Formal Shoes
Sport Shoes
Casual Snickers
FlipFlops
Clog Shoes
1. Party Shoes: Sparkle and Shine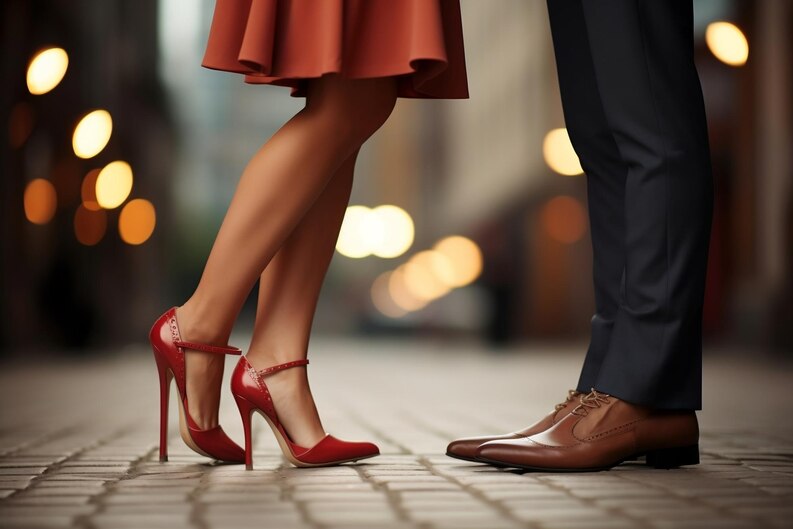 The dynamic party scene in Chennai's nightlife is known for its vibrancy, and party shoes have become a top trend to go along with it. The refinement and sparkle of these shoes make them ideal for hitting the dance floor.
Party shoes are a statement accessory that sparks up any outfit with their glitter, shine, and vibrant colours. With these shoes, you can dance the night away in elegance, whether you're at a stylish cocktail party or a fun night out with friends.
John Players is a famous men's clothing and shoe brand. It provides a wide selection of party shoes and sneakers. John Players is your go-to brand if you are looking for the best party shoes to wear. It also offers men's accessories such as ties, and belts
2. Leather Boots: Comfort and Elegance
In Chennai's fashion scene, leather boots have a unique specialty because they defy seasons and trends. These adaptable boots, which range in height from ankle to knee-high, are stylish and useful.
The monsoon season in Chennai and its pleasantly cooler evenings are perfect for showing off your leather boots. They are the go-to option for individuals looking for a combination of design and practicality because they elegantly combine beauty with durability.
Popular clothing and shoe company Lee Cooper provides a selection of fashionable and high-quality goods for men, women, and kids. The company offers a variety of professional and casual shoes, boots and trainers from its footwear collections. You can get the best quality leather shoes form Lee Cooper.
3. Formal Shoes: Suave and Sophisticated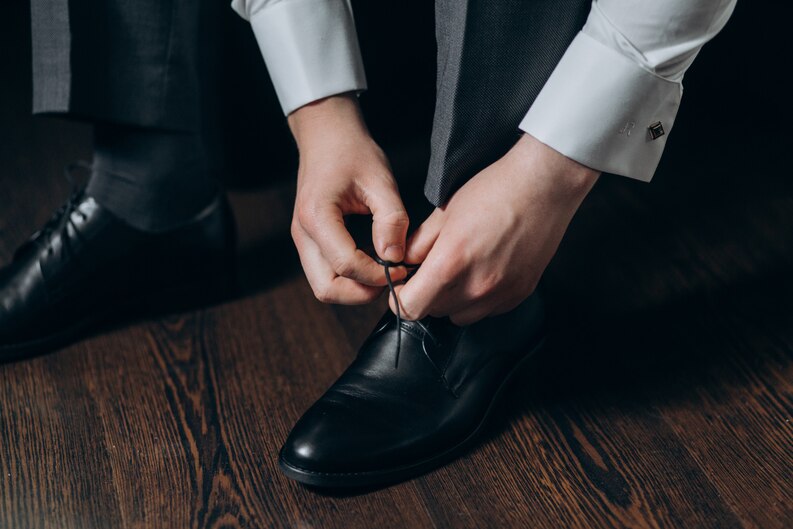 Formal shoes are rising to the occasion to meet the expectations of Chennai's corporate culture. These shoes not only complete a polished appearance, but they also express confidence and competence.
Formal shoes are a necessity, whether you're going to a crucial business meeting or just want to dress up your workwear. Traditional black and brown alternatives are in style, but exploring with textures and subtle touches may give this classic trend a modern look.
Bata is a well-known footwear brand that offers a wide range of shoes for men, women, and children. You can get the best quality formal shoes from Bata. They offer shoes at various colours and sizes. Get your professional black and formal shoes from Bata
4. Sport Shoes: Performance with Style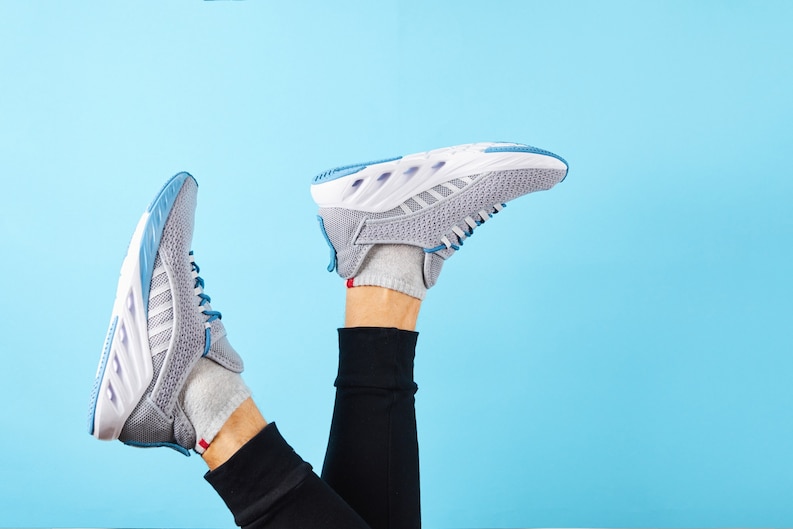 Sport shoes have seamlessly woven themselves into Chennai's fashion tapestry, catering to those who seek comfort without compromising on style. Whether you're strolling through the city's serene parks or engaging in a workout session, sport shoes offer the perfect blend of support and trendiness. The fusion of performance and aesthetics has turned these shoes into a street style essential.
You can get the best quality sports shoes that fit your budget from Puma. Puma shoes have been able to combine functionality with cutting-edge style, creating a unique identity that resonates with athletes and fashion-forward individuals alike
5. Casual Sneakers: Effortlessly Cool
Casual sneakers are a universal favourite, and Chennai is no exception. These shoes effortlessly bridge the gap between comfort and style, making them an indispensable part of any wardrobe. Whether you're exploring the city's historical sites or grabbing brunch at a trendy café, casual sneakers keep your feet comfortable while adding an air of laid-back chic to your look.
Skechers is a famous footwear brand that offers premium, fashionable shoes for ladies, men, and kids. You can shop the latest Skechers shoes that come in all sizes and have unique features. If you want to buy the best sports shoes, Skechers is the right place to shop.
Take a look at the wide selection of shoes, including athletic shoes, casual shoes, boots, and more. Skechers is dedicated to providing comfortable, fashionable, and functional shoes, making them appropriate for everyday wear and athletic endeavours.
6. Flip Flops: Cosy and Casual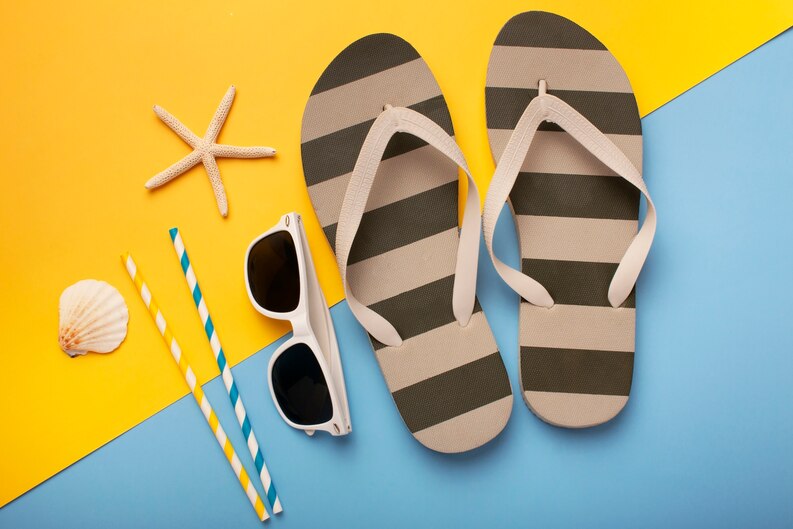 Flip-flops have saved the day by providing the breathable and comfortable footwear that Chennai's tropical environment demands. But these aren't your typical beach flip-flops; they've been given a fashionable makeover.
Flip-flops have evolved into a staple of casual footwear thanks to their eye-catching hues, distinctive patterns, and even a hint of detailing. They provide comfort without sacrificing style.
Adidas produces some of the best men's sliders money can buy when it comes to excellent features and high-quality materials. They have numerous styles of incredibly comfy sliders that you might wear in the shower or when taking brisk walks in the park or on the beach.
The Pharrell Williams sliders from our Adilette collection are a must-have for anyone who appreciates premium goods. These collaborative pieces include street-ready, reflexology-inspired designs, padded hook-and-loop ankle straps that ensure excellent support and comfort, and eye-catching detailing.
7 Clog Shoes: Anywhere and Everywhere
Clogs are recognised for their adaptability, bridging the gap between classic and contemporary aesthetics with ease. Clog shoes are a fashion statement, whether you're attending a contemporary event or enjoying a leisurely stroll through a historic neighbourhood. Their style evokes a simpler era, and the fact that they are still relevant in the modern world thanks to their adaptation into fashion trends.
Popular shoe company Crocs provides a distinctive selection of clogs, sandals, and shoes for men, women, and kids. You can get the best clogs from Crocs in various colours and sizes. They provide the best quality. Get your clogs today from Crocs
Did you know? Aerohub Mall is situated at Meenambakkam, near Chennai International Airport, with more than 2.5 lakh square feet of premium space so that you can experience luxury and excitement.
Grab Your Branded Clothes Near Chennai Airport at Aerohub Mall.
Located near Chennai Airport, Aerohub Mall is a haven for footwear enthusiasts seeking a complete premium fashion experience. Step into the largest mall that caters to all your needs in one place.
With lots of Indian and Western fashion brands, this place is definitely your dream shopping destination. You can buy a wide range of shoes and accessories that match your elite preferences. Aerohub Mall is one of the best places to buy branded footwear in Chennai.
You will feel extremely fortunate if you are living nearer to Chennai International Airport. There is more. Aerohub Mall goes beyond shopping by offering a classy PVR movie theatre experience where you can unwind and enjoy the latest blockbusters.
So, next time you buy footwear for a new season, choose Aerohub for a fun-filled shopping experience!
Shop For Branded Clothes Near Chennai Airport
From the shiny fascination of party shoes to the stylish elegance of leather boots, and from the smooth appeal of formal shoes to the casual charm of flip flops. The city's vibrant party culture is also fueled by the rising popularity of sports shoes, sneakers' casual coolness, and clogs' whimsical appeal.
With the new Aerohub Mall near Chennai Airport, weekend shopping in Chennai has become more accessible, convenient, and fun!
FAQ
1. How many shopping brands are there in Aerohub?
There are more than 20+ fashion brands in Aerohub, and the count is set to be on the rise. You can shop all kinds of lifestyle products and accessories at Aerohub Mall.
2. What is the best way to reach Aerohub?
You can reach Aerohub Mall by any means. They have 2500+ car packing facilities. However, the best way to reach Aerohub is through the metro or suburban trains if you are coming from a long distance.
3. What are some premium brands for footwear?
Here are three premium and popular footwear brands
Crocs
Sketchers
Puma
Adidas
4. What is the footwear trend for 2023?
The sleek, black, heeled leather boot is the popular footwear trend for 2023. The key to this trend is that the heel height shouldn't be very high; instead, it should look like a boot with kitten heel height. This style looks amazing with long dresses and skirts.
5. What sandals are in fashion in 2023?
The following are some sandals that are in fashion
Black Flatforms.
Clogs.
Fisherman Sandals