If you're looking for a place to shop or hang out with your family or friends, these three shopping malls in Tambaram should be on your list of places to visit! With their wide range of shops, restaurants, and entertainment options, they have something to offer everyone. So, continue reading to discover everything that these amazing malls have to offer.
Introduction
Tambaram, a bustling locality in Chennai, India, is a hub of activity with its residential areas, educational institutions, and commercial centres. Among its many attractions, Tambaram boasts some fantastic shopping malls that are perfect for shoppers' diverse needs and preferences. 
In this blog, we will explore the three best shopping malls near Tambaram, each offering a unique shopping experience, delectable dining options, and exciting entertainment options. 
So, let's dive right in and discover the paradise in Tambaram!
3 Best Shopping Malls In Tambaram
Prepare for a lovely shopping experience as we reveal Tambaram's top three shopping malls, each delivering a fantastic experience with diverse brands, entertainment, and delectable dining options. Here are the three best shopping malls in Tambaram:
1. Aerohub Mall
Aerohub Mall is a shopper's paradise that promises an extraordinary shopping experience. With its chic and modern ambience, attentive service, and impressive selection of upscale fashion offerings, Aerohub Mall sets the stage for an unforgettable shopping journey. This mall is conveniently located near the airport in Meenambakkam, making it easily accessible for both residents and tourists.
i) Entertainment 
Entertainment is also a highlight at Aerohub Mall. Kids can enjoy a specialised play area where they can unleash their energy and imagination. The mall also features a cutting-edge multiplex cinema, PVR Cinema, for an immersive film experience.
ii) Fashion Stores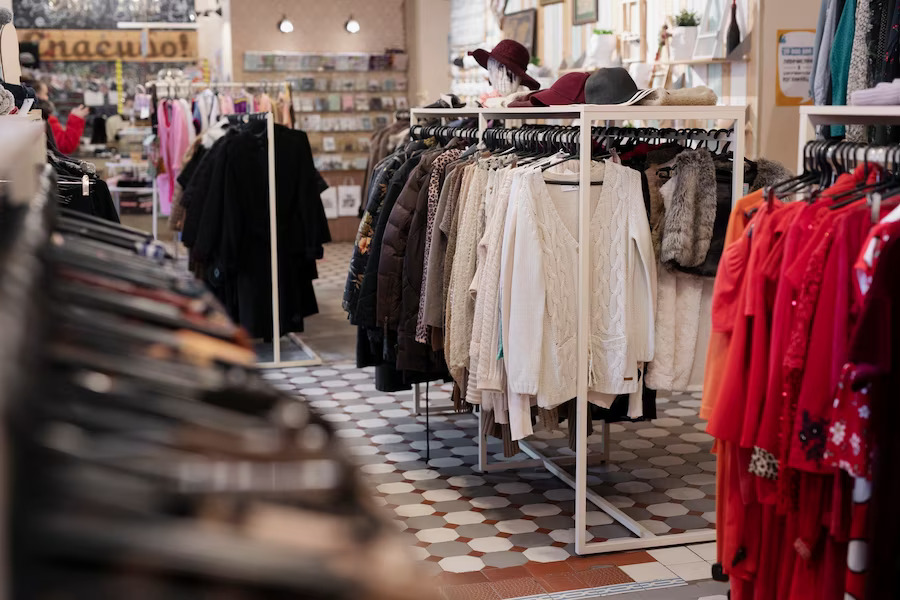 Shopping at Aerohub Mall is a delight, with a diverse range of stores for various fashion needs. Whether you're searching for sophisticated formal wear, trendy fashion, or elegant accessories, Aerohub Mall covers you. Some popular fashion stores at Aerohub include Fab India, Pantaloons, Reliance Trends, Zivame, Aurelia, BIBA, Go Colors, Lee Cooper, and John Players.
Fashion Accessory Brand: In addition to fashion, Aerohub Mall also offers an extensive collection of accessories and optics from renowned brands like Lenskart and Ray-Ban. 
And for those looking for the perfect pair of footwear, stores like Bata and Crocs are a treat to explore. Sports enthusiasts can find their favorite sportswear brands like Skechers, Adidas, and Puma. 
Beauty Brand: The mall also features cosmetic stores like Toni & Guy, Body Shop, and Sugar Cosmetics for all your beauty needs.
iv) Electronics & Gadgets
For tech enthusiasts, Aerohub Mall boards a dedicated section where you can explore the latest smartphones, tablets, home appliances, and entertainment systems. Prominent stores in this category include Samsung, Asus, and Lenovo.
v) Dine
But shopping is just the tip of the iceberg at Aerohub Mall. The mall boasts an array of dining options that will tantalise your taste buds. From authentic Indian cuisine to multi-cuisine delicacies, the food courts and restaurants at Aerohub Mall offer a wide range of culinary delights. 
Indulge in mouthwatering dishes from Vasanta Bhavan, Street of Arabia, WOW MOMO, WOW China, Burger King, Pizza Hut, KFC, Gourmet Food, Subway, Kobe Sizzler, and A2B. And for a quick beverage fix, head over to Starbucks, Chai Waale, or Squeez Juice Bar.
vi) Parking
Aerohub Mall understands the importance of convenience. With ample parking spaces and well-organised facilities, visitors can enjoy a stress-free shopping experience. The parking areas are clearly marked, well-lit, and easily accessible, accommodating over 2200 vehicles.
Address: Airport, Meenambakkam, Chennai, Tamil Nadu 600027
Timing: Mon – Sun: 11:00AM to 10PM
Contact: 8122913052
2. Grand Square Mall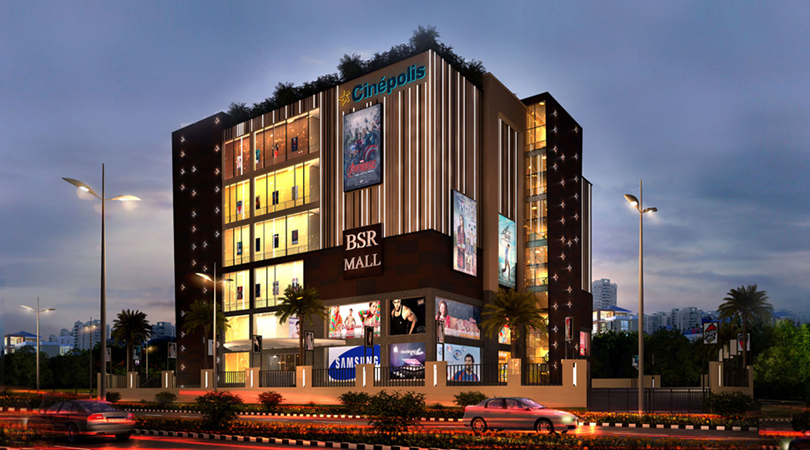 Located on Velachery-Tambaram Main Road, Grand Square Mall is a well-equipped shopping destination that offers a variety of attractions. The mall features popular retail stores like Croma and Shoppers Stop, ensuring a diverse range of shopping options for visitors.
Entertainment is a key aspect of Grand Square Mall, with a five-screen PVR theatre. Additionally, the mall houses a food court, a play area, and a bowling alley on the second floor, providing ample opportunities for fun and relaxation.
Address: 137, Velachery – Tambaram Main Rd, V.O.C Nagar, Doctor Seetaram Nagar, Velachery, Chennai, Tamil Nadu 600042
Timings: 09:00 AM- 10:00 PM
3. Grand Galada Mall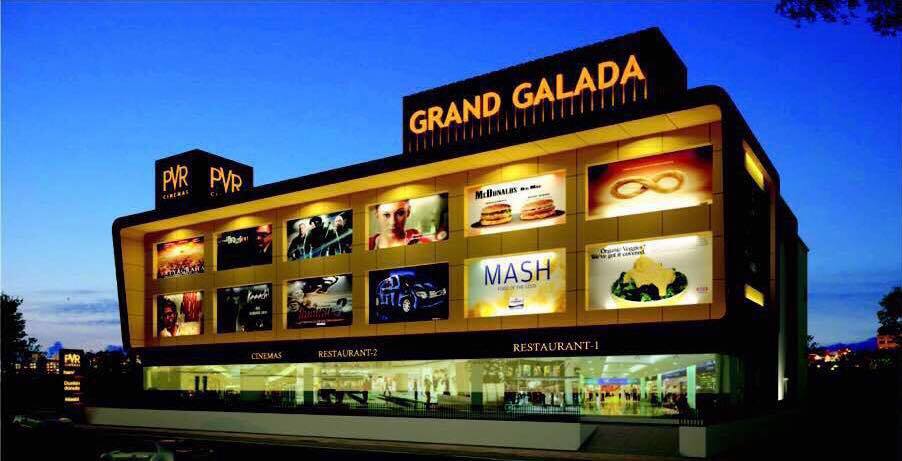 Located near Chennai airport, Grand Galada Mall is a stunning cinematic attraction that caters to both residents and tourists. The mall's prime location makes it easily accessible and convenient for visitors.
The highlight of Grand Galada Mall is its four distinct types of PVR theatres, offering a wide range of movie options for different tastes. Whether you're a Kollywood, Bollywood, Hollywood, or any regional cinema fan, you can expect to find a screening that suits your preferences at this mall.
Address: Tirusulam, SH 48, Arumalai Chavadi, Pallavaram, Chennai, Tamil Nadu 600043
Timings: 10:00 AM – 01:00 AM
Summing up
Tambaram offers a delightful shopping experience with its top-notch malls. With its excellent malls, you can find everything you need, from fashion to food and entertainment. Whether you're searching for trendy clothes, delicious meals, the latest movies, or cool gadgets, Tambaram's malls have got you covered. So head over to these malls, have a great time, and happy shopping!
FAQs Related to Shopping Malls In Tambaram
Are there any kids' play areas in these malls?
Yes, Aerohub Mall features a specialised kids' play area where children can enjoy interactive play spaces and engaging activities.
Are there any parking facilities available?
Yes, Aerohub Mall offers ample parking spaces that can accommodate over 2200 vehicles. Grand Galada Mall and Grand Square Mall also provide parking facilities for visitors' convenience.
What are the popular fashion brands available at Aerohub Mall?
Aerohub Mall houses a variety of fashion stores, including Fab India, Pantaloons, Reliance Trends, Zivame, Aurelia, BIBA, Lee Cooper, John Players, and more.
Can I find international dining options at these malls?
Yes, these malls offer diverse dining options, including international cuisines. Aerohub Mall features food courts and restaurants with international dining options.
Which mall is nearest to the Chennai airport?
Aerohub Mall is conveniently located near Chennai airport, making them easily accessible for travellers too.