Summary
If you're planning to spend a day in Chennai with your family in a chilled way, Aerohub Mall is the place for you. To spend it wisely, check out this article.
Keep reading!
AEROHUB – Luxury Redefined
Holidays provide the best opportunity to make enduring memories and refresh our spirits, as they provide a priceless break from our daily routines. In this blog, we'll look at how visiting Aerohub Mall can improve your holiday season. This retail and entertainment hub promises a distinctive fusion of dining, shopping, and leisure pursuits, making it the ideal location to make the most of your downtime. 
We'll explore the Aerohub Mall's attractions, shopping opportunities, dining alternatives, entertainment options, and useful advice throughout this blog so you can make the most of your vacation stay and turn it into an amazing journey.
Exploring Aerohub Mall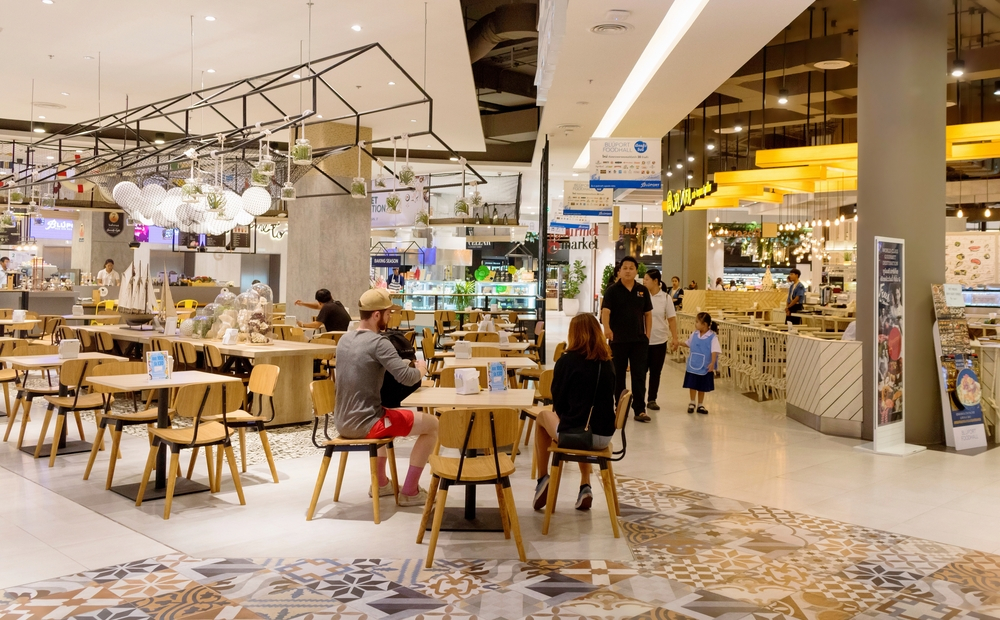 Aerohub Mall is conveniently situated in the city centre and accessible to both residents and visitors. Its layout is intended to be practical, with numerous levels containing a wide variety of retail stores, restaurants, and entertainment venues. The mall is home to a wide variety of stores, including everything from electronics shops to high-end fashion boutiques. Gourmet cuisine lovers have a wide range of dining options to choose from, including fine dining and street food vendors.
Its distinctive elements, such as a rooftop garden with breathtaking city views, a designated entertainment area with arcade games, and regular live performances, set Aerohub Mall apart and provide an amazing and unforgettable shopping and leisure experience.
Shopping Extravaganza
The shopping experience at Aerohub Mall is a true delight for visitors of all tastes and preferences. The mall houses a wide variety of brands and products, catering to fashion aficionados, tech enthusiasts, and those seeking unique gifts or everyday essentials. From renowned international labels to local artisanal boutiques, shoppers can explore an extensive range of options.
For those eager to snag the best deals and discounts during the holiday season, it's advisable to keep an eye out for promotions and sales events, often advertised on the mall's website or social media pages. Additionally, signing up for loyalty programs or newsletters from specific stores can provide exclusive access to savings and offers. Aerohub Mall's diverse shopping options and savvy savings opportunities ensure a rewarding retail experience for all.
Culinary Delights
Aerohub Mall offers a gastronomic journey that's sure to satisfy any palate. The dining options span a wide range of cuisines, from local South Indian delicacies to global flavours. Visitors can relish authentic Indian dishes at "Vasantha Bhavan", savour Chinese food at "WOW China", or indulge in Arabian food at "Street of Arabia".
A must-try at Aerohub Mall is the "Junior Kuppanna" restaurant, where you can savour the rich flavours of biryani. Additionally, the "Street Foods by Punjab Grill" food court offers a variety of local street foods and snacks for a quick bite. The diverse dining experiences at Aerohub Mall will tantalise your taste buds and leave you craving more.
Entertainment and Fun
Aerohub Mall provides an abundance of entertainment facilities and activities to ensure an enjoyable visit for all. Families can relish the state-of-the-art cinema at PVR cinemas for the latest blockbusters or immerse themselves in the arcade games at the entertainment zone. During the holiday season, the mall often hosts special events such as festive markets, live music performances, and themed exhibitions that add a joyful touch to the atmosphere. 
Its family-friendly focus makes it exceptional, offering activities suitable for all age groups, including children's play areas, art workshops, and interactive displays. Aerohub Mall is not just a shopping destination; it's a complete entertainment hub for the whole family to cherish.
Holiday Shopping Made Easy
With these suggestions, organising your holiday visit to Aerohub Mall can be a breeze. To ensure comfortable parking, arrive there early or outside of peak times as it might get busy. To make the most of your time, familiarise yourself with the mall's extended holiday hours. To keep organised and benefit from any advertising discounts or specials, make a shopping list. To make your time at Aerohub Mall truly special, explore the eating options for a delectable break and revel in the mall's distinctive attractions and entertainment.
Wrap Up
A visit to Aerohub Mall is a rewarding experience that can make your vacation even better. This mall meets the needs and preferences of every tourist thanks to its ideal location, a wide variety of stores, and an abundance of dining alternatives. Everyone can find something at Aerohub Mall, from fashionistas to foodies.
The rooftop garden and entertainment area are only two of its distinctive elements that add to its attractiveness. Additionally, intelligent shoppers can maximise their holiday season by keeping an eye out for discounts and special offers. So, remember to include Aerohub Mall in your itinerary while planning your next vacation for a special and pleasurable experience.
FAQs
1. How can I spend my whole day in Chennai?
If you want to spend a whole day in Chennai in an interesting way without having to travel too much and feel tired, visit Aerohub Mall in Meenambakkam. You can shop, eat, watch movies and spend a whole day in Aerohub Mall.
2. How can I spend 3 hours in Chennai?
Start with a visit to Kapaleeshwarar Temple, then enjoy a stroll along Marina Beach. Savour local snacks like idli and filter coffee, and explore Chennai's vibrant culture and history at DakshinaChitra.
3. How can I enjoy Chennai? 
To enjoy Chennai, explore its vibrant culture with visits to landmarks like Marina Beach and Kapaleeshwarar Temple. Delight in South Indian cuisine, from crispy dosas to filter coffee. Immerse yourself in its art scene at Kalakshetra, shop for silk sarees in T.Nagar, and experience its warm hospitality.
4. How can I spend my day with friends in Chennai?
Start with a beach picnic at Marina Beach and shopping for souvenirs at T. Nagar. Explore Kapaleeshwarar Temple's intricate architecture, enjoy a traditional South Indian meal, and end the day with a movie or live music at a local venue.
5. Can I take my girlfriend to a hotel in Chennai?
Yes, you can take your girlfriend to a hotel in Chennai. Chennai offers various hotels and accommodations, ranging from luxury to budget options, ensuring a comfortable and enjoyable stay for couples.
6. Is 50,000 enough in Chennai?
A budget of 50,000 INR is typically sufficient for a comfortable monthly stay in Chennai, covering accommodation, food, transportation, and some entertainment. However, expenses may vary depending on your lifestyle and preferences, so planning and budgeting for a worry-free visit is essential.