Summary
Read through the blog for a detailed guide to the unmissable experiences at Aerohub Chennai and explore the diverse array of shopping, food, entertainment, and beauty options that make Aerohub a must-visit destination.
Introduction
Aerohub Chennai, the ideal shopping and entertainment destination, entices with a world of unforgettable experiences. Aerohub encompasses the essence of a bustling and dynamic mall, from top-tier retail shops and numerous food options to cinematic delights and beauty havens. Come with us as we explore the must-see sights and beautiful moments that await you at Aerohub Chennai.
Discover Exciting New Brands and Experiences at Aerohub!
Aerohub is your go-to destination for a delightful shopping experience. A wide array of renowned brands, each offering a unique shopping experience that you cannot afford to miss. Here, we'll take you on a journey through some of the top brands that have made a mark with their exclusive offerings.
Cosmetics, Salon, Spas: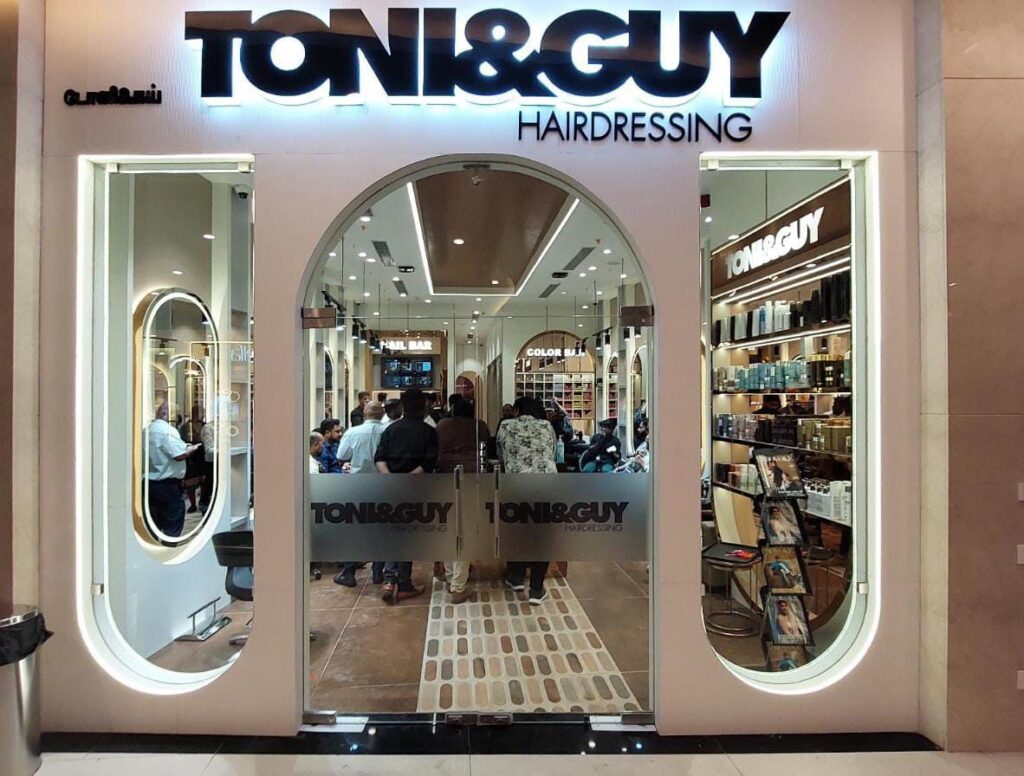 Bodyshop– A brand linked with natural beauty and ethical ideals, has long been a reliable source of skincare and cosmetics. When you walk into the Body Shop store at Aerohub, you are welcomed by a universe of products that celebrate the balance of nature and beauty.

Tony & Guy- They provide a comprehensive range of services, including haircuts, colouring, spa treatments, and bridal makeovers. The salon exudes sophistication and creativity, ensuring that every visit is memorable. Tony & Guy at Aerohub is your one-stop shop for all things beauty, whether you want a subtle tweak or a dramatic transformation.
Department Stores, Mini Department Store:
Retail Extravaganza: Aerohub in Chennai is a shopaholic's paradise, with a complete extravaganza featuring several prominent brands.
Pantaloons is a famous fashion destination that sells clothing and accessories for men, women, and children. Pantaloons cover whether you're looking for the perfect outfit for a big event or everyday fashion staples. Pantaloons has become a go-to choice for fashion-conscious adults and families, with a varied assortment that combines style, comfort, and affordability.

Reliance Trends: Aerohub's other retail gem takes pleasure in creating a style that identifies your personality. This little department store, which offers a wealth of current fashion selections, is the place to discover the latest trends in clothing, footwear, and accessories. Whether you appreciate classic elegance or are a fashion-forward trendsetter, Reliance Trends has many options for all ages and tastes.
Foot Fashion, Bags, Luggage & Accessories: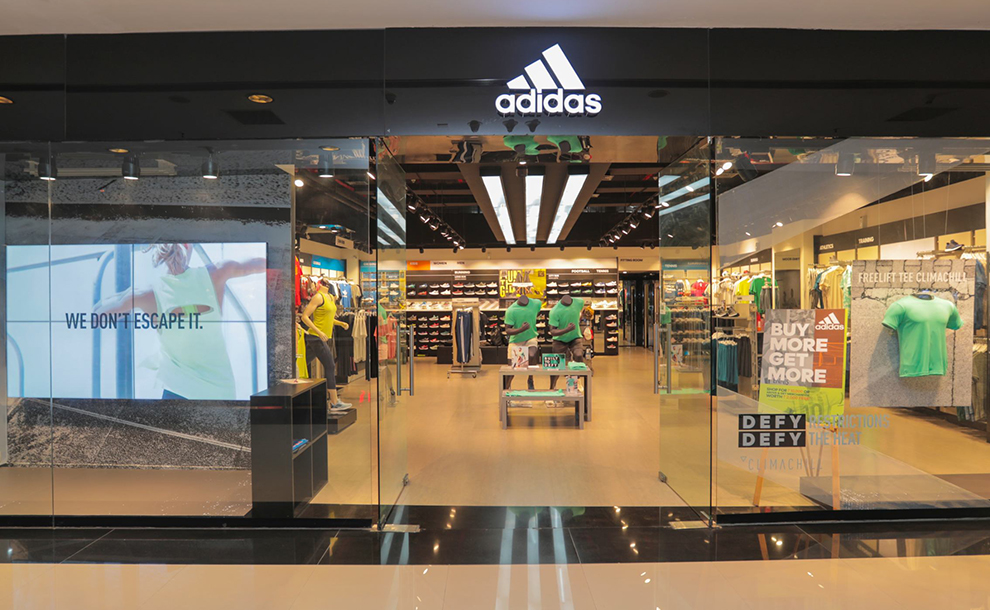 American Tourister– Whether you're going on a weekend getaway or a world trip, their luggage and bags are made to make your travel easier. From sleek carry-on suitcases to roomy backpacks, American Tourister ensures you travel in style and comfort.

Adidas– Their footwear selection includes anything from high-performance running shoes to trendy sneakers for everyday wear. You can step out confidently when you wear Adidas, whether hitting the gym or the streets.
General Fashion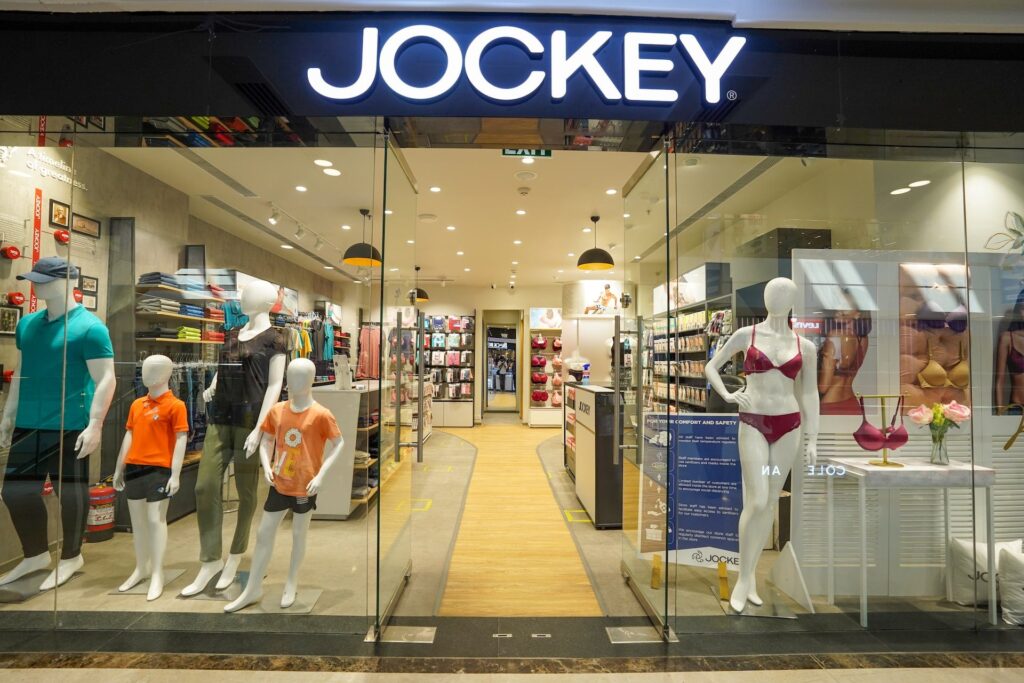 When it comes to fashion, Aerohub in Chennai has a great mix of brands to suit various styles and interests. You'll find two excellent businesses that have earned their spot as fashion icons in the "Fashion Haven" section: Jockey and Fab India.
Jockey: The Jockey store in Aerohub offers a wide range of innerwear, loungewear, activewear, and other items. Jockey goods are known for their exceptional quality and attention to detail and are designed to provide maximum comfort while ensuring you appear smart. Jockey has you covered whether you're looking for the perfect pair of everyday pants or cosy loungewear for a relaxed evening.

Fab India: It is well-known for its dedication to sustainable and handmade products and its support for local artists and traditional skills. Their clothing collection highlights the beauty of handwoven textiles, needlework, and natural colours, each telling a unique tale. Fab India adds classic elegance to current designs, from kurtas and sarees to scarves and cushions.
Multiplex, & Entertainment:
Entertainment Bonanza: PVR- The latest blockbuster films from India and worldwide are shown in state-of-the-art theatres at Aerohub's PVR multiplex. Whether you enjoy Bollywood, Hollywood, or regional cinema, PVR has a wide selection of films to suit every taste.
PVR at Aerohub ensures that every trip to the movies is a memorable one by providing comfortable seats, crystal-clear audio, and high-definition pictures. Grab some popcorn, sit in a luxurious seat, and experience the magic of a movie at PVR, Aerohub.
Ladies' Paradise: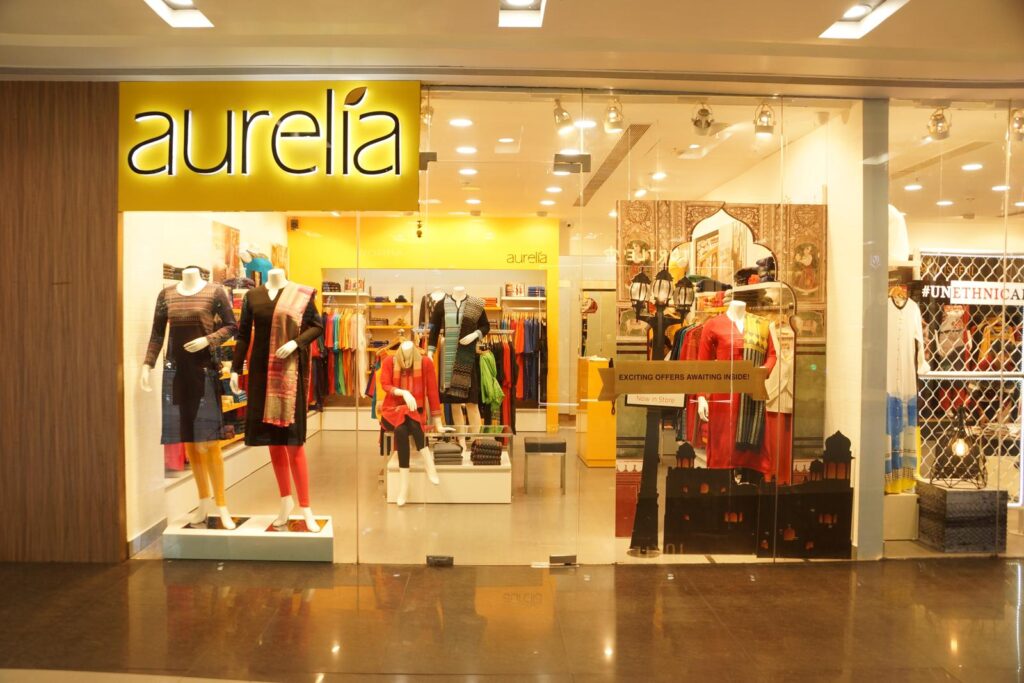 Go Colors: It has many solutions for women who wish to look beautiful without sacrificing comfort, from colourful leggings to contemporary jeggings and palazzos.

Zivame- Explore their large assortment of bras, panties, shapewear, and other items meant to make you feel confident and comfortable daily.

Aurelia- Their kurtas, salwar suits, and fusion wear are ideal for women who enjoy traditional beauty with a modern twist.

BIBA- It is well-known for its current ethnic wear for women of all ages. BIBA offers styles that easily merge heritage and modern trends with many kurtas, gowns, and suits.
Foodie's Haven: From South Indian delights to whoppers & more
KFC is a fast-food favourite known for its distinctive fried chicken that tantalises taste buds with its crispy, delicious offers. KFC is a go-to location for people desiring finger-lickin' delicious fried chicken, whether you favour the classic Original Recipe or the spicy Spicy Chicken.

Vasanta Bhavan: This famous eatery delivers a scrumptious selection of dosas, idlis, vadas, and other South Indian favourites. Thanks to its traditional flavours and impeccable preparation, Vasanta Bhavan is a must-visit site for visitors looking for a real taste of the south.

WOW China: It is where you can savour the diverse and delicious flavours of Chinese cuisine. Their menu offers a delightful selection of meals, ranging from fragrant fried rice to savoury noodles and scrumptious stir-fries. Every meal celebrates authentic Chinese flavours that transport your taste buds to China's bustling streets.

Burger King: It is a royal feast for burger fans, whether you want their renowned Whopper or perusing their full menu of burgers, fries, and shakes.

Pizza Hut: It is a pizza lover's paradise. This restaurant assures that every slice is a pleasant experience by offering a variety of pizza toppings, crusts, and flavours. Pizza Hut gives the ideal pizza delight, whether you choose their classic favourites or make your masterpiece.
Wrapping Up
Aerohub Chennai is a dynamic and diversified location that offers a variety of experiences that cater to a wide range of interests and inclinations. Aerohub provides something for everyone, whether you're a fashionista, a foodie, a movie enthusiast, or looking for relaxation and beauty.
Aerohub is a lively hub where you will find products, services and unique moments ready to be experienced. So, plan your visit, explore, and take advantage of Aerohub Chennai's numerous attractions. Your excursion through this shopping and leisure heaven will undoubtedly be memorable!
FAQs
1. Is there a diverse range of dining options at Aerohub?
Absolutely! Aerohub has various dining options, ranging from fast food favourites to exotic cuisines, so there's something for everyone.
2. Can I find various fashion brands at Aerohub to suit different tastes and budgets?
Yes, Aerohub provides diverse fashion brands to suit various preferences and budgets, making it a one-stop fashion destination.
3. Does Aerohub provide entertainment for the entire family?
Certainly! Aerohub features entertainment opportunities for all age groups and interests, including a PVR multiplex, shopping, food, and beauty experiences.
4. What are the mall's operating hours and days of operation?
Because operating hours and days of operation can vary, it's best to visit our official website or contact us directly.