Short Summary
Situated in the buzzing international Chennai Airport, Aerohub Mall stands as a beacon of luxury, convenience, and entertainment. With its top-class food brands, premium shopping destinations, and state-of-the-art theatre experience, Aerohub Mall offers a memorable day out for couples looking to indulge in a perfect blend of leisure and sophistication. 
The mall's prime location within the airport complex and easy accessibility via metro and urban trains make it a preferred destination for locals and tourists alike.
Join us on a journey through a day of luxury, cuisine, and entertainment as we explore the wonder of Aerohub Mall.
From Coffee to Couture: Your Favourite Place for Shopping and Leisure
Aerohub Mall, an oasis of indulgence, beckons you with open arms. Imagine savouring a sizzling Whopper from Burger King, sipping on your favourite Starbucks brew, or relishing the unmistakable flavours of KFC and Popeyes—all under one roof. And that's just the beginning.
Explore the global fashion world with iconic names like Adidas, Lee Cooper, Ray-Ban, and Skechers, where style knows no boundaries. As the sun sets, let the cinematic magic of PVR Cinemas transport you to different realms. Aerohub Mall isn't just a shopping destination; it's an experience that marries the essence of international allure with the comfort of home.
Let's discover the best ways you can spend your day with your loved one at Aerohub.
Happy and Tasty Morning
As the mall opens its doors in the morning, you and your loved one make your way in, excited to begin your day of adventures together. The first stop is breakfast to fuel up for the activities ahead.
Walk hand in hand to Adyar Ananda Bhavan, the inviting aroma of fresh filter coffee and crispy dosas drawing you in. The restaurant is bustling even at this hour, a testament to the quality of their South Indian fare. Let your eyes linger on the mouthwatering options, debating between a masala dosa or a plate of tasty idlis.
You can also explore more of the mall's delectable dining options, and Chai Waale cafe is also a good choice, with the delicious aromas of spices drawing people in. You squeeze into a cosy window seat, taking in the sights of shoppers milling about below. Flipping through the laminated menu, – fluffy poha, aloo bonda, vada pav and piping hot chai.
As you chat over breakfast, people-watching the crowds is as entertaining as the food. Laughing children dragging along parents, friends giggling over inside jokes, get lost in your own world – it's fascinating to observe the diversity of people the mall attracts.
Fun and Exciting Afternoon
Put your skills to the test! You make your way to the gaming zone to play the perfect game together. LED Live Entertainment Destination has a combat simulator with guns. As the virtual battle ensues, you duck, dodge and shoot – laughing at each other's hilarious actions on screen.
By now, you must be hungry. Head to the fantastic food court for a filling lunch. From North Indian delights to Chinese street food, there's something for every tastebud. Dig into piping hot pizzas, burgers, biryani and more as you chat and people-watch. Refuel to power the next few hours of fun!
Here are some top recommendations to consider
1. Adyar Ananda Bhavan (A2B)
Craving authentic South Indian food? The first stop has to be A2B. This iconic Chennai brand whips up chilli parotta, mushroom fried rice, sambar rice and north indian food varieties that give you the best food experience. Must-tries include the mini lunch, veg pulao and A2B special biriyani.
2. Kobe Sizzlers
For a taste of Japan in Chennai, Kobe Sizzlers is a must. Choose your protein – chicken, seafood, veggies or a mixed platter. Watch in awe as the chef prepares it fresh on a sizzling hotplate before your eyes. The flavours are out of this world. Pair it with garlic rice, soup and salad for the complete experience.
3. Burger King
Who's hungry for a flame-grilled burger? BK satisfies all cravings with its signature Whoppers and tender fries. Eat in the cosy interiors or enjoy a takeaway to home.
4. Pizza Hut
For something cheesy and saucy, Pizza Hut is the go-to joint. Choose from classic favourites like Veg Supreme, Paneer Tikka and Chicken Dominator. Their garlic bread sticks and cinnamon rolls make for the perfect sides. Eat in for a more relaxed vibe.
Cosy and Entertaining Evenings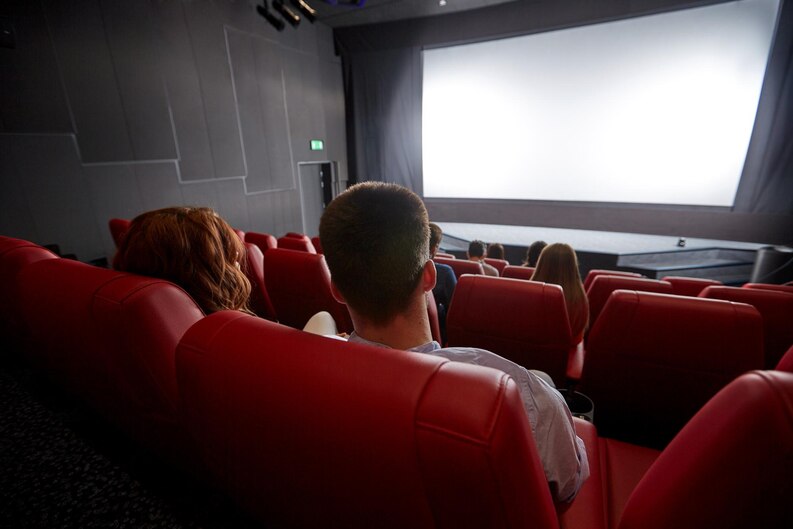 After a filling lunch, you and your partner decide a movie is the perfect next activity. Aerohub is home to PVR's luxurious theatre with reclining leather seats and Dolby surround sound. Catch the latest blockbuster and cuddle up with your loved one in the cosy theatre. Popcorn, nachos and drinks are available if you need a mid-movie snack fix.
After a wonderful movie experience, grab a coffee at Madaras Coffee House and prepare for a fantastic window shopping experience. You make your way to The Body Shop first, drawn in by their enticing displays. Their new collection has just arrived, with colourful themed products. You pick out shimmering body butter and refreshing face masks for your partner to pamper with.
Next, you stop by Trends for the latest in fashion. Their men's section showcases stylish linen shirts and chinos perfect for the warm weather. After much deliberation, your partner picks out a navy blue shirt and khaki pants. You also find a cute floral dress on sale that you just can't resist. You can also find bright kurtas and dresses in every hue at Go Colors.
Further down, Lee Cooper has some great deals on jackets, jeans and shoes. You and your partner can find super comfortable outfits. Before leaving, you can browse the Sugar cosmetics store's colourful makeup products. You can pick out a few lip and nail polishes in trendy shades to glam up with.
Delicious Dinner Nights
As the night approaches, it's time for a delicious dinner. Aerohub Mall offers a wide variety of delicious dinner options for all tastes. For classic American comfort food, KFC and Burger King are great choices. At KFC, indulge in crispy fried chicken pieces or tender fillets. Burger King is famous for its flame-grilled burgers and sandwiches.
Those looking for something spicy can visit WOW Momo for steaming momo dishes. Junior Kuppana is another popular option for South Indian fare. Dine on idlis, dosas, uttapams and various sambar and coconut chutneys.
For a lighter meal, Starbucks offers a selection of coffee, tea, bakery items and snacks. Enjoy a caramel macchiato or chai latte along with a blueberry scone. Dessert Works is a one-stop shop for sweet treats. Indulge in gelatos, sorbets, cakes, tarts, pastries and more.
No matter your taste, Aerohub Mall has got you covered for a delicious dinner. From quick service to relaxed dining, global chains and local favourites – there is an option for all cravings. Enjoy your meal.
Spend Quality Time in Aerohub
Aerohub Mall has everything you need for a lovely day filled with fun, food and memories to last a lifetime. From yummy breakfast spots to the latest fashion trends and gadgets – satisfy all your cravings under one magnificent roof. 
Tire yourselves out with exciting games and virtual reality experiences. Then relax with a romantic movie date at the luxurious multiplex.
Spend your day bonding over laughs and creating memories to last forever. Aerohub Mall is the ultimate destination for quality time as a couple. So what are you waiting for? Plan your dream date today and fall in love all over again in this picturesque paradise!
A Memorable Mall Destination for Couples
Aerohub Mall in Chennai is the perfect destination for couples who want to spend a fun and memorable day together. Located at the international airport, this sprawling shopping complex offers a wide variety of activities that will keep you and your partner entertained for hours.
From delicious food options and unique shopping experiences to fun activities and spectacular evening entertainment, there is truly something for everyone here. The luxurious ambience and attention to detail ensure visitors enjoy the highest standards of comfort throughout their visit.
Revisiting special moments from your date at Aerohub is sure to bring a smile to your face for days to come.
FAQ
1. How many shopping brands are there in Aerohub?
There are more than 20+ fashion brands in Aerohub, and the count is set to be on the rise. You can shop all kinds of lifestyle products and accessories at Aerohub Mall.
2. What is the best way to reach Aerohub?
You can reach Aerohub Mall by any means. They have 2500+ car packing facilities. However, the best way to reach Aerohub is through the metro or suburban trains if you are coming from a long distance.
3. Is there PVR cinema in Aerohub?
Choosing PVR at Aerohub near Chennai Airport means selecting an unrivalled luxury movie experience.
4. What are some popular food brands in Aerohub?
Here are some popular food brands for Aerohub
Burger King
A2B restaurant
Popeyes
Wow Momo
Pizza hut
5. What are some popular shopping brands in Aerohub?
Here are some popular shopping brands in Aerohub
John Players
Lee Cooper
BIBA
Go Colors
W for Women